1er port minéralier en Amérique du Nord
Organisation locale, indépendante du gouvernement fédéral depuis 1999, le Port de Sept-Îles soutient la mise en œuvre de projets durables et ambitieux sur le territoire de Sept-Îles. Pour ce faire, notre vision de développement repose d'abord sur le partenariat, la participation active à la vie communautaire et le déploiement d'infrastructures portuaires d'envergure exceptionnelle. Et avec nos 100 Mt de capacité annuelle de chargement à l'heure actuelle, Sept-Îles se positionne déjà comme le 1er port minéralier en Amérique du Nord!
de l'industrie des
ressources naturelles
Parce que nous jouissons d'un emplacement stratégique sur le Saint-Laurent et de conditions maritimes parmi les plus enviables en Amérique du Nord; parce que nos infrastructures de pointe offrent une capacité annuelle de chargement de 100 Mt et peuvent accueillir des vraquiers qui jaugent jusqu'à 400 000 tonnes; parce que nos efforts de développement économique s'appuient sur un réseau local d'expertises reconnues dans plusieurs domaines comme l'environnement, l'intelligence énergétique et le transport ferroviaire; nous sommes sans contredit un partenaire de premier plan pour l'industrie mondiale des ressources naturelles.
Capacité de
chargement annuel
Profondeur d'eau
maximale à quai
De terrains
industriels disponibles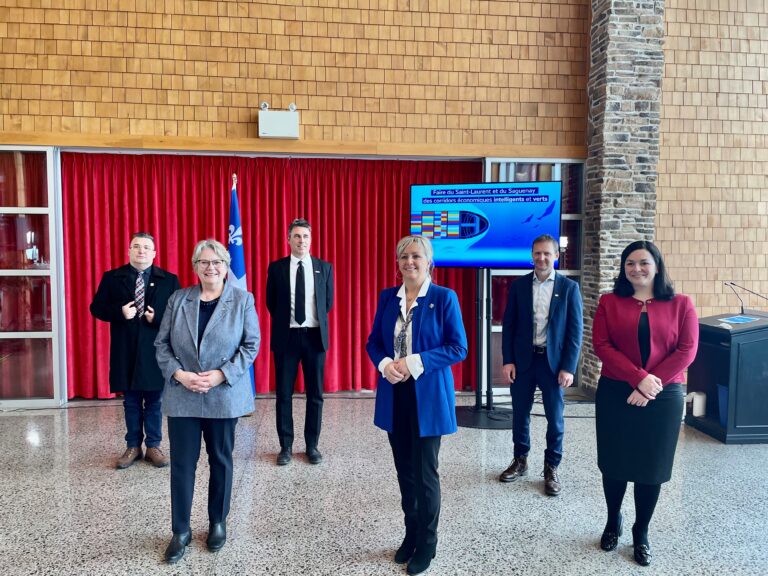 SEPT-ÎLES, MARCH 10, 2022 – The Northern Institute for Research in Environment and Occupational Health and Safety (INREST) and the…
Your cruise on this page ends here.
Choose a new destination!