Hermel's Port of Attachment
Located between the Vieux-Quai and the Monseigneur-Blanche Dock, the Marina adds the final touch to Sept-Îles's picturesque « lower town». Its basin, 3 m deep at low tide, is protected by a wide jetty of rocks and can accommodate up to 120 boats. Just steps from the Marina, the Marina building houses the Club Nautique de Sept-Îles and serves as a community exhibit space and gathering place.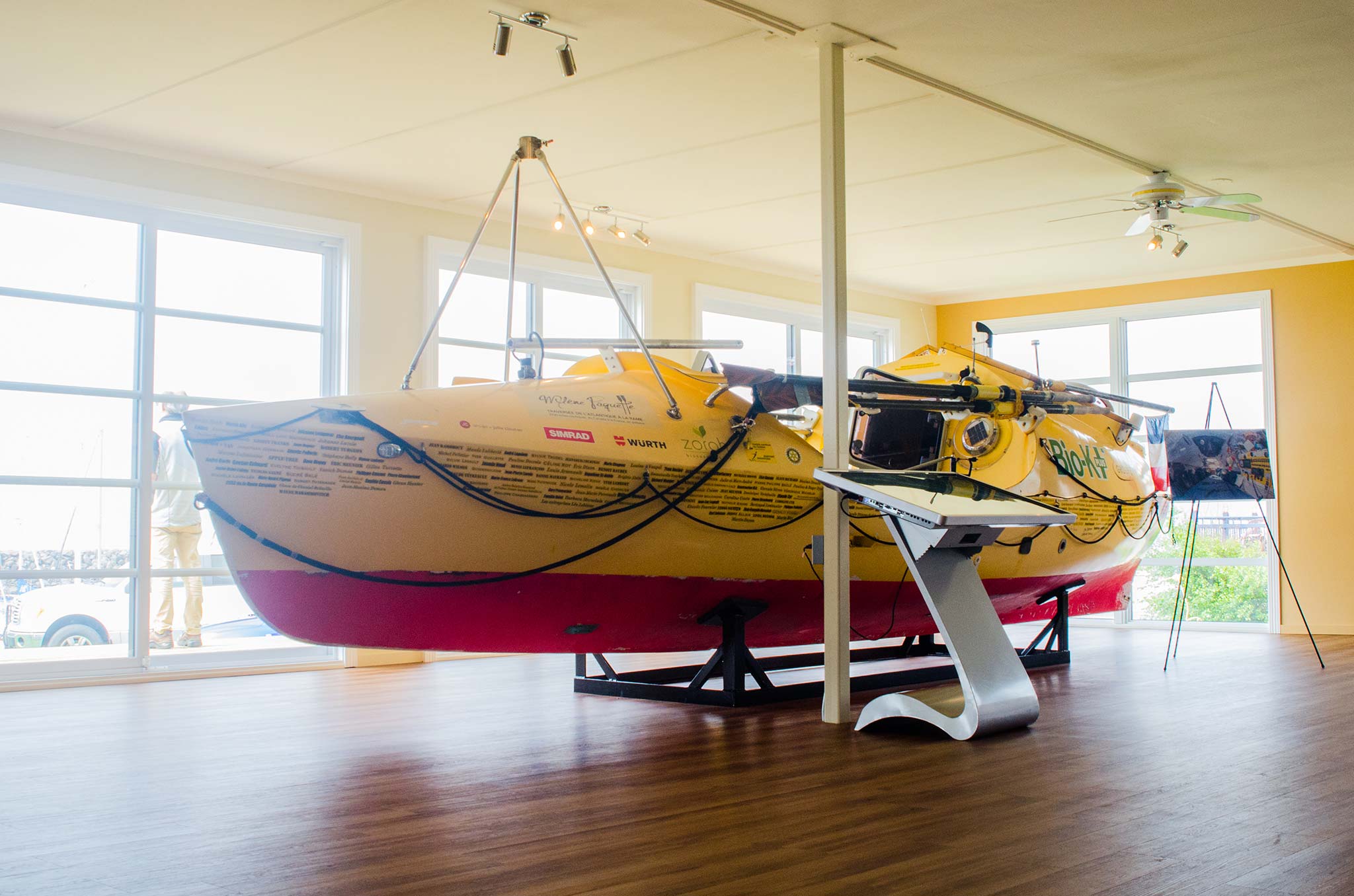 At the Marina building, tourists and residents can admire the Hermel, the rowboat Mylène Paquette used to undertake a 129-day solo crossing of the North Atlantic Ocean in 2013. A true tour de force!
We acquired the Hermelin spring 2014 and proudly assembled an exhibit to honour the grit of its captain. As an ocean port, we are of course passionate about the world's waters, but also love a good story about feats that push the limits of human achievement. The story of this Quebec rower who conquered the waves all on her own inspires us so much that we wanted to share it with you. As a symbol of strength and tenacity, the Hermel is right at home in Sept-Îles, among a community of people who embody those same values and who have always been united by the water.
You can see the Hermel for free during the summer. To arrange a guided tour for a group of students or adults, please call us at 418-968-1231.
Your cruise on this page
ends here.
Choose a new destination!