There are 15 docks on the of Sept Îles, including the Vieux-Quai, the marina, the fishing harbour, the Arcand Dock, and the 2 industrial docks owned by the Iron Ore Company of Canada (IOC). The Port of Sept-Îles owns and operates 9 docks arranged in 5 terminals.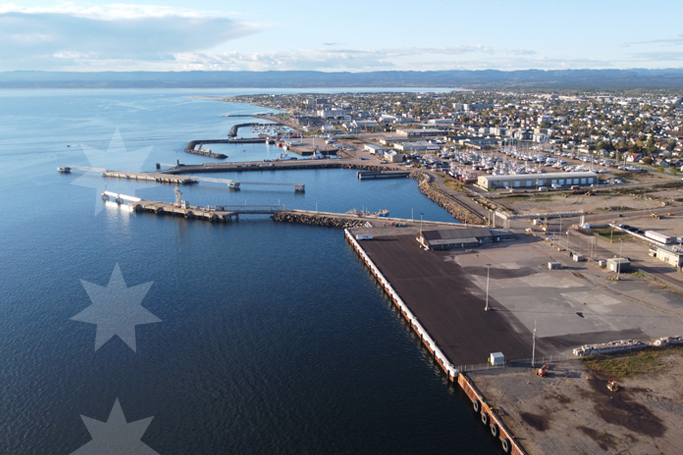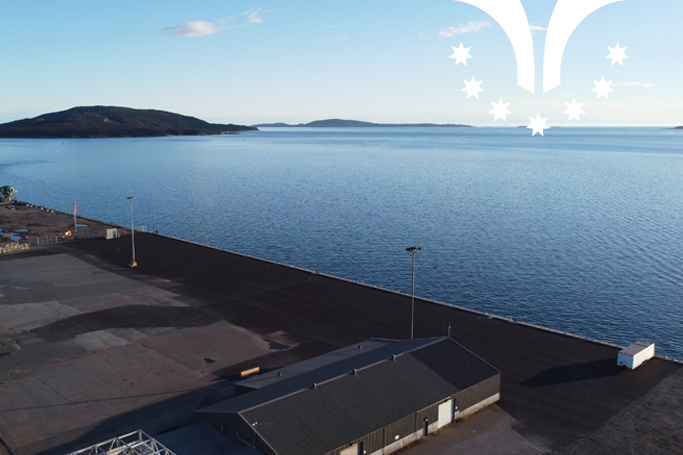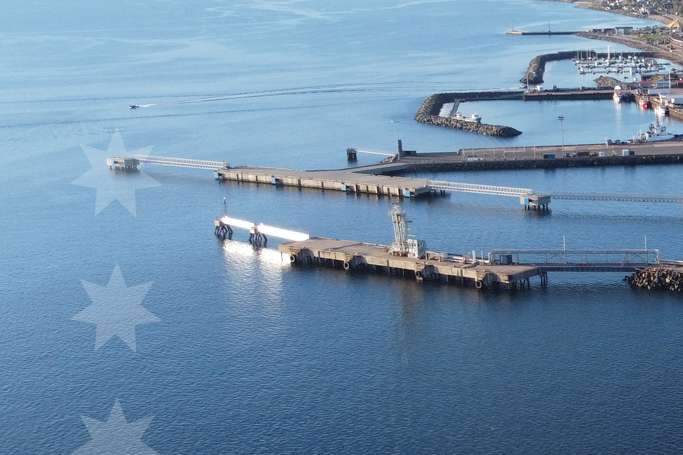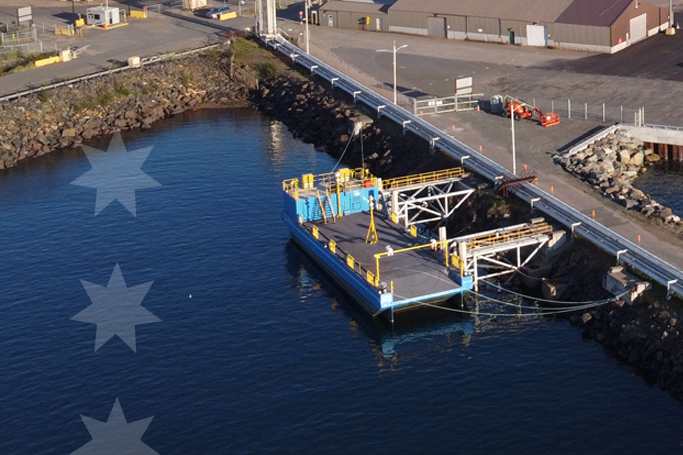 The Pointe-aux-Basques Terminal includes 2 docks in the Sept-Îles Sector, not far from the IOC facilities and the QNS&L Railway.
The Pointe-aux-Basques Dock was built in 1952 during IOC's railway and port facility construction boom. It is an extension of the Rio-Tinto IOC 1 Dock, which is used mainly for general cargo handling. It was owned by the Canadian government until 1999, when the Port of Sept-Îles became an autonomous corporation. The dock was closed in 2018 due to its advanced state of degradation and reopened in 2021 after a $20 million facelift and expansion.
*The $20 million project was funded equally by the Canadian government's National Trade Corridors Fund (NTCF), the Ministère des Transports du Québec's Programme de soutien aux investissements dans les infrastructures de transport maritime (PSIITM) and the Port of Sept-Îles.
The Pétroliers Dock was built in 1961 by Imperial Oil and is used for unloading gasoline, oil and other petroleum products. A spill response company also shares the infrastructure. On August 1, 1977, the dock became the property of the National Harbours Board, the federal agency that managed the Port of Sept-Îles. Since 1999 it has been owned by the Sept-Îles Port Authority, an autonomous corporation independent of the government.
Your cruise on this page ends here.
Choose a new destination!