As a world-class deep-water port, we want to provide the perfect cargo handling conditions and promote projects that benefit our local economy. We work closely with a team of experts and a network of visionary partners to invest in the sustainable development of our strategic services and infrastructure. Read more about our ongoing and upcoming development projects.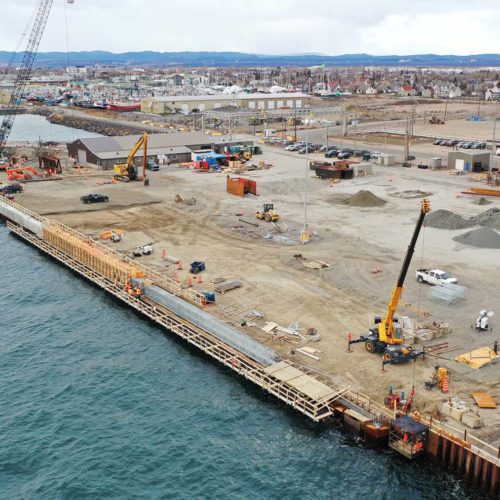 Pointe-aux-Basques Terminal Upgrades
Upgrades to the Pointe-aux-Basques Terminal will bring the infrastructure up to standard and allow it to diversify its cargo base and better meet the current demand for short sea shipping (SSS) projects—an area with strong market potential.
Your cruise on this page ends here.
Choose a new destination!