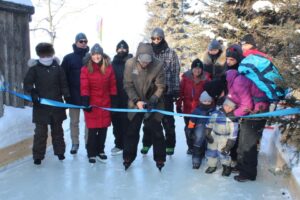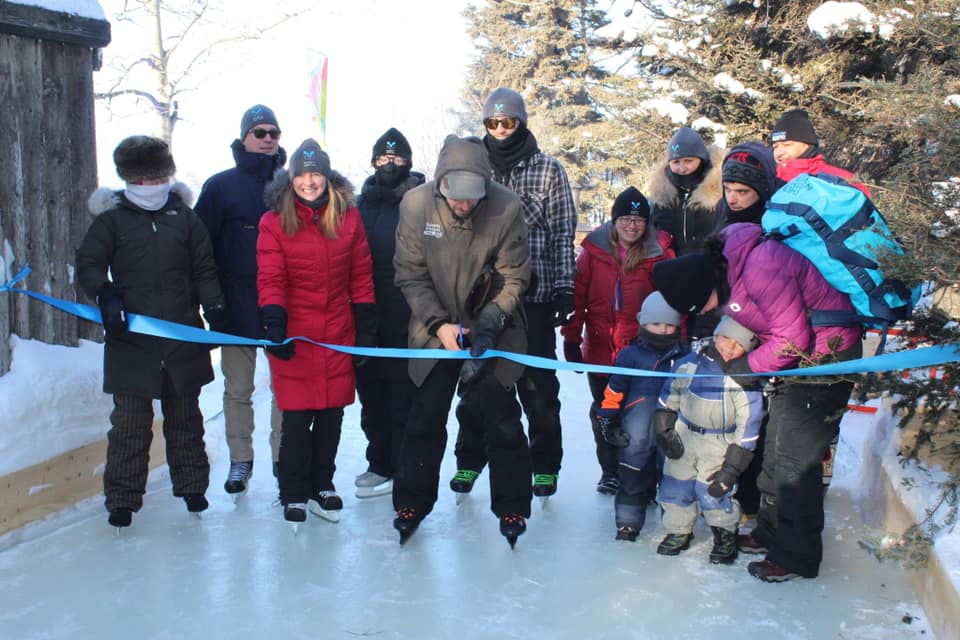 Sept-Îles, January 15, 2020 – The Marée Motrice collective and the Port of Sept-Îles will proudly inaugurate the Patinoire du gardien skating rink at Vieux Poste at 9 a.m. on Saturday, January 18. Residents are invited to lace up their skates and enjoy fun for all ages at the unique facility.
This exciting partnership aims to offer families in Sept-Îles and the community of Uashat mak Mani-Utenam opportunities to have fun and socialize in a safe and enchanting historic environment, complete with a touch of magic.
Port of Sept-Îles has provided over $16,000 under its donations and contributions policy to help build and maintain the rink and provide services to enhance the skater experience. This partnership is part of the festivities marking the Port of Sept-Îles 20th anniversary as an autonomous entity.
The partners invite residents to take full advantage of the unique facility with family and friends and groups.
For information on the rink schedule, visit the Marée Motrice, Gardien du Vieux Poste, and Port of Sept-Îles Facebook pages.
About the Port de Sept-Îles
Boasting diverse, state-of-the-art facilities, the Port of Sept-Îles is North America's largest ore-handling port, with a projected volume of more than 35 million tonnes for 2020. The port facilities at Sept-Îles play a vital and strategic role in the economy of Eastern Canada. Annual economic impacts are estimated at nearly $1 billion and almost 4,000 direct and indirect jobs.
About Marée Motrice
Marée Motrice's mission is to create cultural experiences that bring people together and enhance the reputation of the Sept-Îles area and the North Shore in general. The Marée Motrice collective brings together partners and volunteers to promote and develop City of Sept-Îles and Uashat mak Mani-Utenam infrastructure and institutions by producing non-partisan performances and temporary and permanent installations primarily intended for the general public.
Sources :
Patsy Keays
Director, Corporate Affairs
Port of Sept-Îles
418 961-1235
pkeays@portsi.com
Alex Rodrigue
Marée Motrice
418 409-3243
maree.motrice@gmail.com